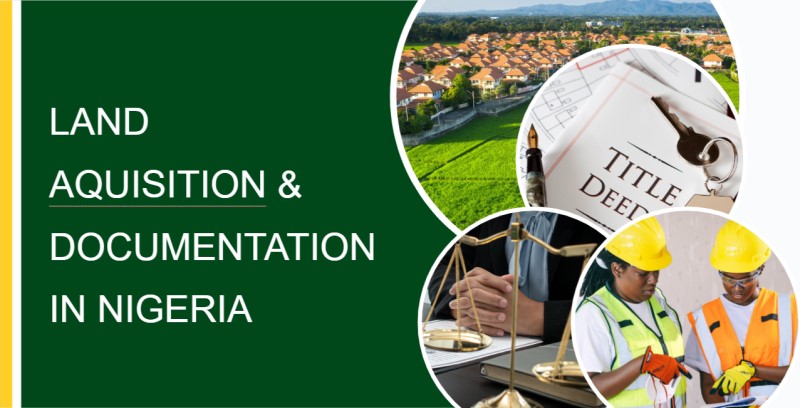 About Course
🌟 Unlock the Secrets of Successful Land Acquisition and Documentation in Nigeria! 🌟
Are you ready to embark on a transformative journey into the intricate world of real estate in Nigeria? Introducing our groundbreaking course, "Land Acquisition and Documentation in Nigeria," where legal expertise meets practical investment strategies. With a powerhouse duo of a seasoned real estate lawyer and a successful investor, this 36-video series is your gateway to mastering the art of securing and documenting land in Nigeria.
🚀 Why Choose This Course?
Investing in this course isn't just about acquiring knowledge; it's an investment in your future success. Whether you're a budding investor or an experienced player, the insights shared by our experts will elevate your understanding and empower you to make informed decisions in the complex world of Nigerian real estate.
Don't miss this opportunity to unlock the secrets of successful land acquisition and documentation. Enroll now and take the first step towards becoming a savvy real estate player in Nigeria! Your future in real estate starts here.
Show More
Course Content
Introduction to Land Acquisition
Understanding Land As A Resources

Nigerian Land Ownership Systems

Customary Land Tenure

Statutory Land Tenure

Leasehold Land Tenure
Legal Framework For Land Acquisition
Land Acquisition Procedures And Documentation Process
Land Acquisition Challenges And Solutions
Land Acquisitions Best Practices And Case Studies
Practical Steps For Land Acquisition
Resources
Student Ratings & Reviews
No Review Yet