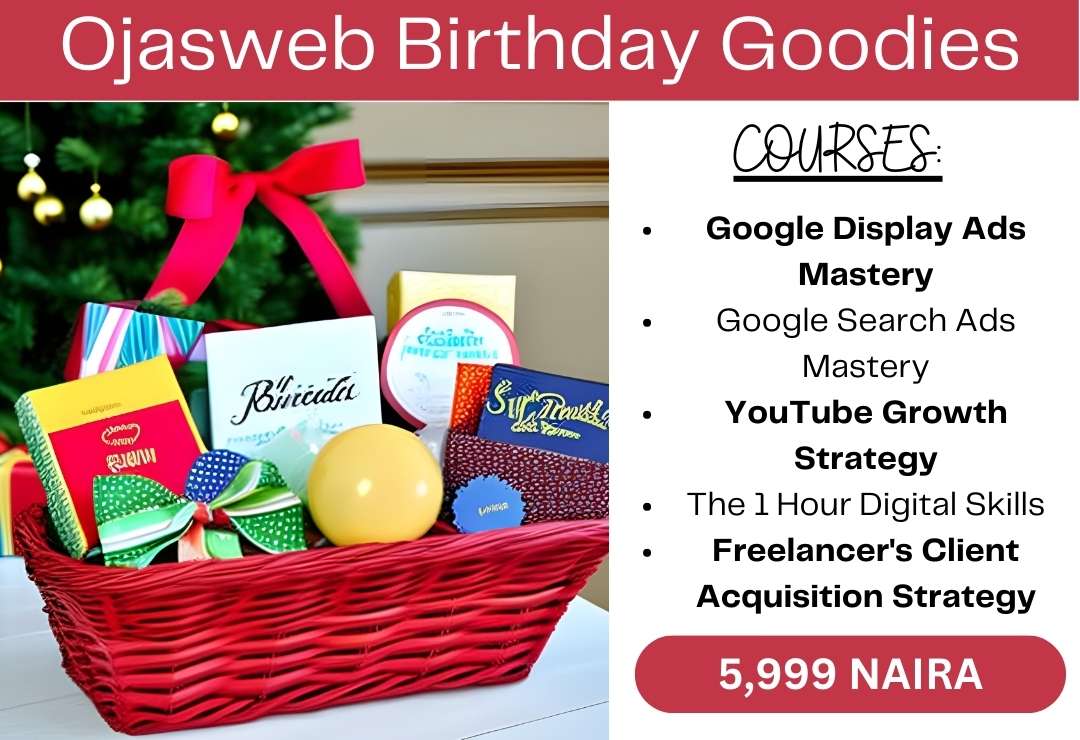 About Course
This course is a bundle of 5 video courses that cover different topics in digital marketing, freelancing, and personal development. You will learn various strategies and techniques that will help you improve your skills and achieve your goals in your professional and personal life.
What Will You Learn?
How to master Google Display Advertising and create effective ads that attract and convert customers.

How to master Google Search Advertising and drive targeted traffic to your website using search ads.

How to grow your YouTube channel and increase your views, subscribers, and engagement.

How to acquire digital skills in just one hour and become more productive and efficient in your work.

How to acquire high-paying clients as a freelancer and build a successful freelancing career.
Course Content
Google Display Advertising Mastery
Before You Begin

Introduction

Understanding the Google Display Network Advertising

Differences Between GDN Advertising And Search Advertising

When To Use GDN Advertising

Policies Governing Google Display Network Advertising

Different Objectives and Goals Of Google Display Advertising

Understanding The Google Smart Campaigns

Bidding Strategies For GDN Campaigns

Creating Your First GND Campaign

Creating Ad Group And Ads For Your Google Display Campaign

Creating Responsive Display Ad

Previewing Your Responsive Display Ads

Important Thing to Know When Creating Ads For Existing Ad Group

Uploading Banner Ads On Google

Various Targeting Options Available For Google Display Campaign

Understanding Google Ads Audiences

Understanding Content Targeting On Google Display Network

Audience And Content Targeting (Update)

The Differences Between Content and Audience Targeting

GDN Targeting By Topics

How To Upload Customers Data In Google Ads

Excluding Placements From Your Campaigns – Ad Group and Account

Gmail Ads And The Setup Process

Gmail Ads And The Setup Process (Updated)

Exploring The Google Advertising Metrics

GDN Retargeting – What It Is?

Building Your Retargeting Audience List

GDN Retargeting – Creating The Retargeting Ad

How To Know Where Your GDN Ads Are Showing

Using Ad Extension With Display Ads

Using The Audience Insight

Basic Display Ads Optimization Tips

Setting Up Conversion Tracking

Creating A Performance Report In Google Ads

Conclusion
Google Search Advertising Mastery
YouTube Growth Strategy
The 1 Hour Digital Skills
Freelancer's Client Acquisition Strategy
Student Ratings & Reviews
No Review Yet